Payment Options
At Town and Country Smiles, we provide many options to pay for our services and procedures.
We are a zero balance office, which means payment is due at the time services are provided. While we do not offer payment plans, we do accept a variety of payment options that may fit your needs:
Cash
Personal check
Visa, Mastercard, Discover, American Express credit cards
CareCredit® (NO interest payment plans, with approval)
Pre-payment on your account
Pay-as-you-go options (payment in full at the start of each phase of treatment)
Courtesy discount of up to 20% for Dental Health Plan members (ask us for more information)
Third-party dental financing
If you decide to pay for your treatment plan in full at the time of presentation, you will receive a 5% courtesy discount.
---
Join Our Dental Health Program
Are you a patient of our practice without dental insurance? Then join our Dental Health Program, taking care of your preventive care with a monthly subscription, and save money today!
Join Our Dental Health Program
---
CareCredit Dental Financing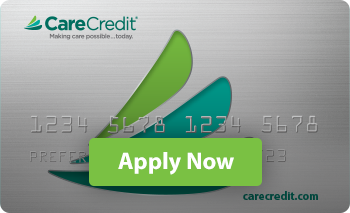 We accept CareCredit, which offers third-party financing to pay for dental procedures and services. They currently offer 0% financing (if you qualify).
To get started today and to apply for CareCredit, click on the following link:
Applying online is quick and easy!